18 Cottages / 15 waterfront
ALL OUR COTTAGES ARE EQUIPPED WITH:
NOTICE:
A 50% deposit is required to confirm your rental, the remaining balance is payable upon your arrival.

Dogs

Additional fee of $50 (PLEASE READ: RULES – ANIMAL)
All prices are subject to change without prior notice.
Guaranteed fun on the waterfront!
WHAT TO BRING FOR YOUR STAY
What is included for your comfort
Our Cottages on the Baskatong
Beautiful scenery, as far as the eye can see
Cottage #1
Price for 4 people, additional person 35$/night

1 bedroom with 1 double bed

1 bedroom with 1 double bunk bed

Bathroom with shower and screened veranda
Cottage #2
Price for 4 people, additional person 35$/night

1 bedroom with 1 double bed

1 bedroom with 1

double bunk

bed

Bathroom with shower and screened veranda
Cottage #3
Price for 4 people, additional person 35$/night

1 bedroom with 1

double bunk

bed

1 bedroom with 1 single bunk

bed

Bathroom with shower and screened veranda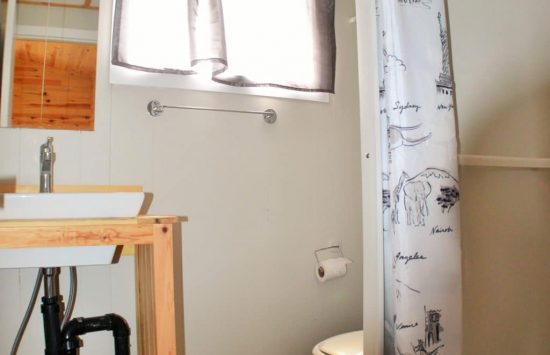 Cottage #4
Price for 4 people, additional person 35$/night

1 bedroom with 1 double bed

1 bedroom with 1 double bunk bed and 1 single bed

Bathroom with shower and screened veranda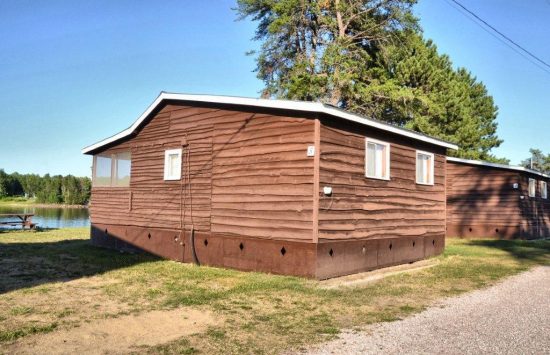 Cottage #5
Price for 4 people, additional person 35$/night

1 bedroom with 1 double bed

1 bedroom with 1 double bunk bed and 1 single bed

Bathroom with shower and screened veranda
Cottage #6
Price for 4 people, additional person 35$/night

1 bedroom with 1 double bed

1 bedroom with 1 double bunk bed and 1 single bed

Bathroom with shower and screened veranda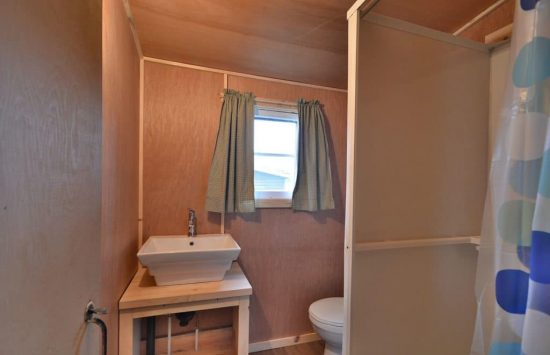 Cottage #7
Price for 2 people, additional person 35$/night

Studio with 1 double bed and 1 sofa single bed

Full kitchen and screened veranda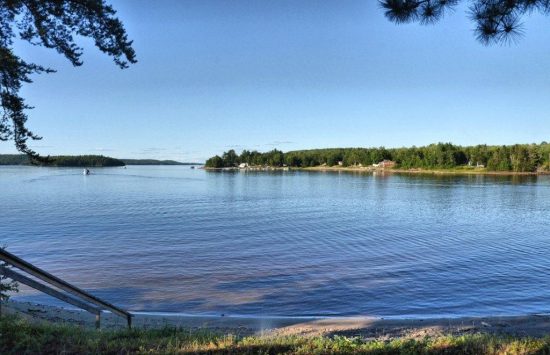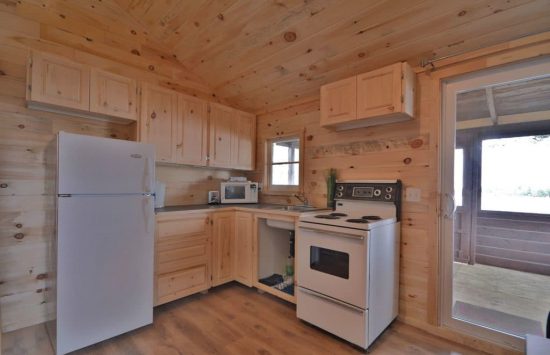 Cottage #8
Price for 2 people, additional person 35$/night

1 bedroom with 1 double bed and 1 sofa single bed

Full kitchen and screened veranda
Cottage #9
Price for 4 people, additional person 35$/night

1 bedroom with 1 double bed

1 bedroom with 1 double bunk bed

Bathroom with shower and screened veranda
Cottage #10
Price for 4 people, additional person 35$/night

1 bedroom with 1 double bed

1 bedroom with 1 single bunk bed

Bathroom with shower and screened veranda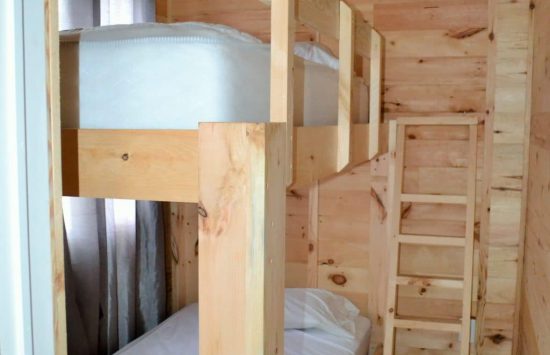 Cottage #11
Price for 4 people, additional person 35$/night

1 bedroom with double bunk bed

1 bedroom with single bunk bed

Full kitchen and screened veranda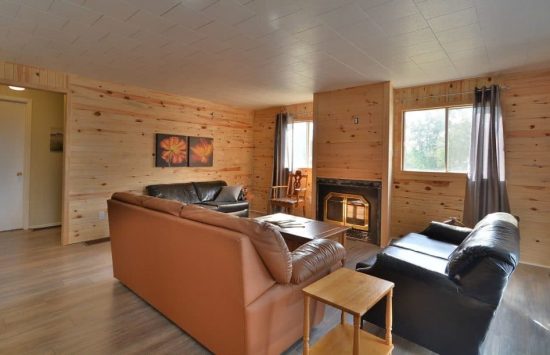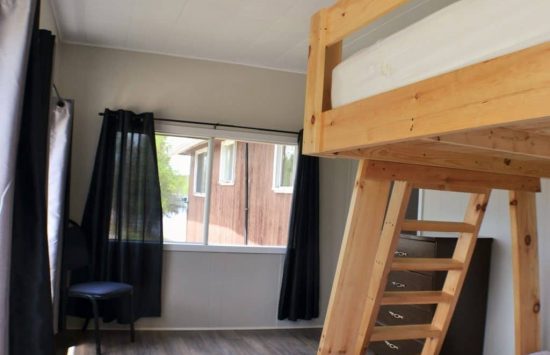 Cottage #12
Price for 10 people, additional person 35$/night

Can accommodate 14 people

1 bedroom with 1 Queen bed

1 bedroom with 1 Queen bed

1 bedroom with 1 double bunk bed

1 bedroom with 1 double bunk bed

1 bedroom with 2 single bed

Full kitchen, fireplace in the large living room and balcony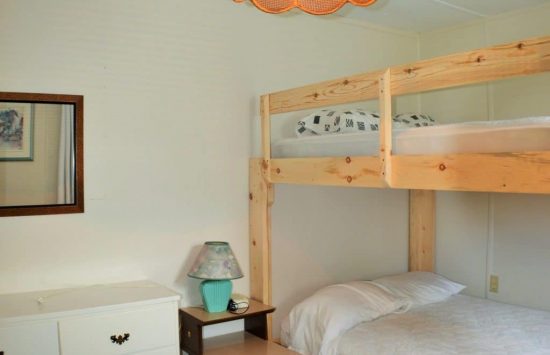 Cottage #13
Price for 6 people, additional person 35$/night

1 bedroom with 1 double bunk bed

1 bedroom with 1 single bunk bed

1 bedroom with 1 double bed and 1 single bed

Full kitchen, large windows, beachfront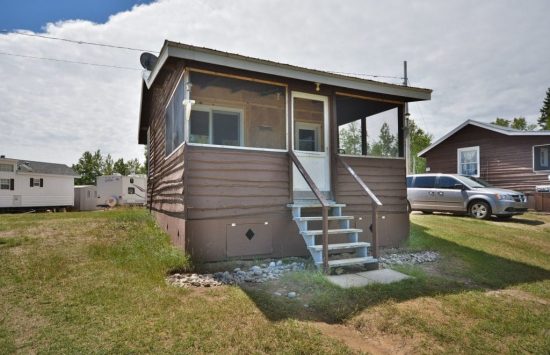 Cottage #14
Price for 4 people, additional person 35$/night

1 bedroom with 1 double bunk bed

Full kitchen, beachfront, screened veranda

Waterfront, facing the beach
Cottage #15
Price for 4 people, additional person 35$/night

1 bedroom with 1 double bunk bed

1 bedroom with 1 single bunk bed

Full kitchen, beachfront, screened veranda

Waterfront, facing the beach
Cottage #16
Price for 8 people, additional person 35$/night

Can accommodate 11 people

1 bedroom with 1 double bed

1 bedroom with 1 double bunk bed and 1 single bed

1 bedroom with 1 double bunk bed
Cottage #17
Price for 4 people, additional person 35$/night

1 bedroom with 1 double bed

1 bedroom with 1 double bunk bed and 1 single bed

Full kitchen and screened veranda
Cottage #18
Price for 4 people, additional person 35$/night

1 bedroom with 1 double bed

1 bedroom with 1 double bunk bed

Full kitchen and screened veranda