PINS GRIS, THE EXPERIENCE OF A LIFETIME
Located on the shore
s
of the Baskatong Reservoir, a hu
ge 320 square km fresh water lake, the Pavill
on des Pins Gris is great for kids, for nature lovers and for those who love wide open spaces. 
We offer seasonal and traveller campsites. The campground is easily accessible, on a fully asphalted road, 1 km from route 117. Our campsites are equipped with three main services: water, electricity and sewer. Unlimited internet extra charge. Several other services available.
All of our cabins have been completely renovated and are located on the shores of the Baskatong. They can accommodate between 2 to 14 people. Perfect for a group of friends or families who want to enjoy nearby activities.
Any questions?

Send us a message!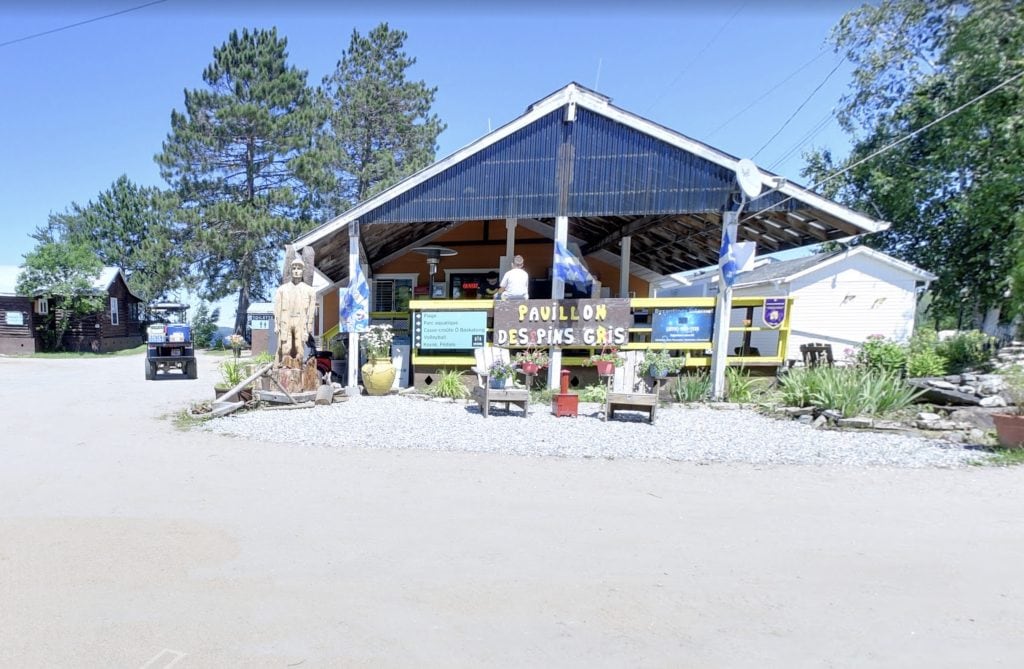 Discover the Pavillon des Pins Gris campground, near the Baskatong reservoir, and all the services and activities of the site, by taking a virtual tour with the Google Maps tool.
SUBSCRIBE TO OUR NEWSLETTER
Subscribe to receive all our promotions and contests. Several seasonal campsites and various camping and cabin packages to be won every year!
WHAT OUR CUSTOMERS ARE SAYING
«Nous sommes allés en fin de semaine passée pour la première fois et nous avons beaucoup aimé. Nous y retournerons. Nous avons trouvé pleins d'endroits magiques pour se baigner lors de notre balade en ponton. Très bon service avec le personnel.» — Jocelyne Charlebois
«Moi et ma famille sommes allés aux Pins Gris du 29 juillet au 5 août 2016. On a séjourné dans le chalet #11. Wow!!! Le chalet avait complètement été rénové cette saison. Tout était impeccable: les lits, la douche, la hotte de la cuisinière, le réfrigérateur, le micro-onde, même l'air climatisé était flambant neuf. Pour mon expérience personnelle, nous avons eu une semaine de rêve.» — Chantal Blondin
«Eh bien, de retour de votre site de camping et nous avons adoré l'endroit! Nous y retournerons c'est certain. Endroit tranquille et aéré. Nous avons passé un beau 3 jours malgré le temps un peu maussade des deux derniers jours.» — Carole Chevalier
«Ce sera notre 26e saison aux Pins Gris, c'est donc que nous aimons cette place.» — Carmen Jarvis
«On a eu du bon temps au Pavillon des Pins Gris avec nos amis Valérie, Sylvain, Josiane et Sean!» — Sylvie Dupont